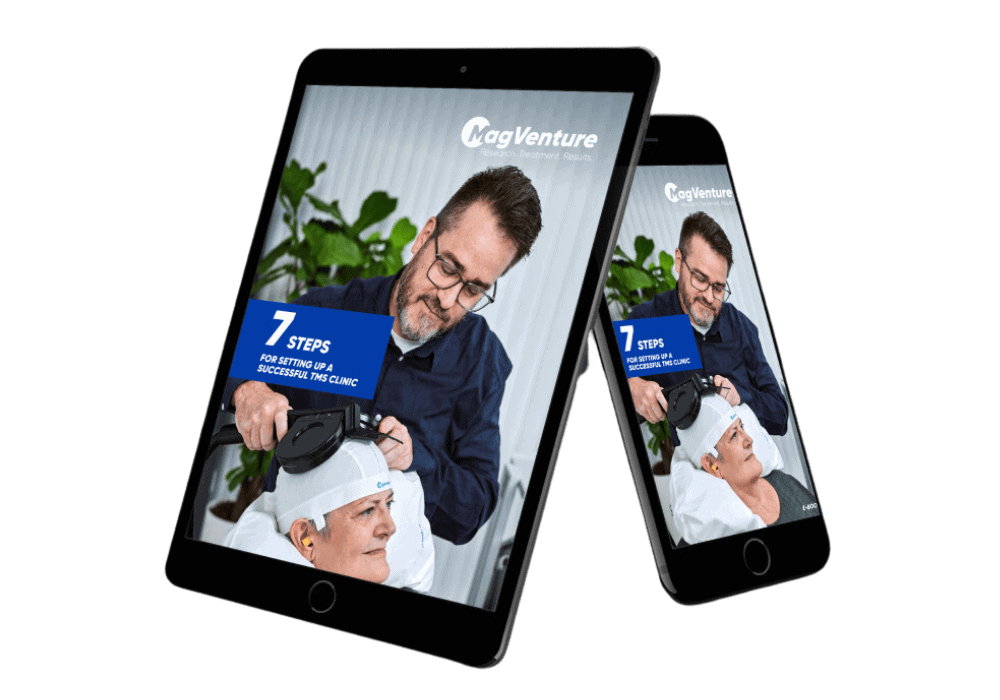 Are you considering setting up a tms clinic?
Free e-book: Seven steps for setting up a TMS clinic
Are you a psychiatrist, psychologist or other mental health professional and considering setting up a TMS clinic?

MagVenture is offering a free ebook titled "7 Steps for Setting Up a Successful TMS Clinic" to guide you through the process. This ebook includes practical tips and insights from industry experts to help you build a successful TMS clinic from scratch.
Download your free copy here!